Pipesmoking and photographing pianist
The Door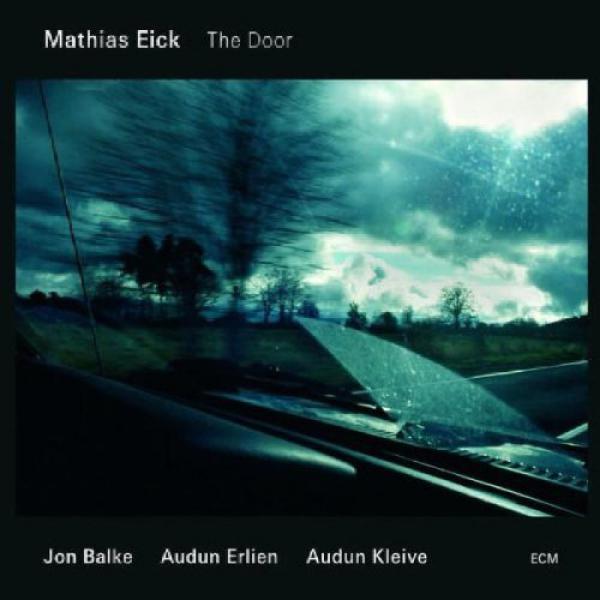 About this album:
Mathias Eick, 28 years old, is a musician on the rise. Last year he won the International Jazz Award for New Talent of the International Association of Jazz Educators. For ten years he's been a member of the cult between-the-genres band Jaga Jazzist. For ECM he has recorded with Jacob Young (Evening Falls, Sideways), Iro Haarla (Northbound), and Manu Katché (Playground). As front-line soloist of the Katché band he is playing 70 concerts in 2008. Eick has performed with musicians of many styles, from Chick Corea and the Trondheim Jazz Orchestra to Norwegian psychedelic rock band Motorpsycho.
'The Door' is his first leader album and a fine showcase for his writing and his musicianship - his exceptional trumpet playing, but also his multi-instrumentalism: he's heard here also on guitar and vibraphone. As a trumpeter Eick has absorbed many influences - he cites Miles, Clifford Brown, Kenny Wheeler, Tomasz Stanko, Arve Henriksen and Nils Petter Molvær as inspirations - and shaped his own language, which incorporates the history of the modern trumpet.
Eick has assembled a top flight band for 'The Door'. Pianist Jon Balke is in tremendous form, always finding something fresh to intonate, consistently surprising and imaginative both on acoustic piano and Fender Rhodes. Balke's ECM history goes back 30 years, and recent CDs with the Magnetic North Orchestra and his solo 'Book of Velocities' have been acclaimed. Drummer Audun Kleive also has deep ECM roots - with Terje Rypdal's 'Chasers', Charles Lloyd's touring quartet and with Marilyn Mazur. He works well with bassist Audun Erlien, known to ECM aficionados for Molvaer's 'Solid Ether'. Guest Stian Carstensen, previously on ECM playing accordion on Trygve Seim's 'Different Rivers', is one of very few jazz artists to explore the potential of the pedal steel guitar, and also has his own fan base, largely from his popular band Farmers Market.
Personnel:
Mathias Eick - (trumpet, guitar, vibraphone), Jon Balke - (piano, electric piano), Audun Kleive - (drums, percussion), Audun Erlien - (electric bass, guitar), Stian Carstensen - (pedal steel guitar)
Tracklist:
| # | Title | Composer |
| --- | --- | --- |
| 1 | The Door | Mathias Eick |
| 2 | Stavanger | Mathias Eick |
| 3 | Cologne Blues | Mathias Eick |
| 4 | October | Mathias Eick |
| 5 | December | Mathias Eick |
| 6 | Williamsburg | Mathias Eick |
| 7 | Fly | Mathias Eick |
| 8 | Porvoo | Mathias Eick |